Description
Complete Brake System
Includes New Billet Non-Adjustable Caliper
Includes Billet 7/8″ Bore Master Cylinder
Includes Silver 1.25″ Brake Hub and Rotor Hardware
Includes 4oz Bottle of DOT5 and 6ft of Nylon Brake Line
Comes with 3/16″ Thick 7.1″ Diameter Rotor
Kit comes with hardware to mount rotor to hub.
Hardware to attach caliper and master cylinder to frame is not included and must be ordered separately.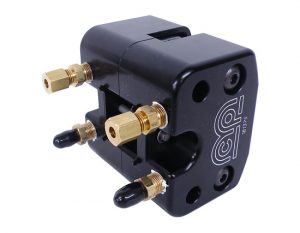 .